A loopback connection is one where the signal being sent also comes back to the sender -- similar to an echo. This allows you to test a line (including the devices on it) to verify its correct operation.
Creating a loopback with a Device Server is rather simple. You just have to make sure you're working on RS232 (if your Device Server is also capable of other serial protocols) and connect serial pin #3 (TX , output) to serial pin #2 (RX , input), like so: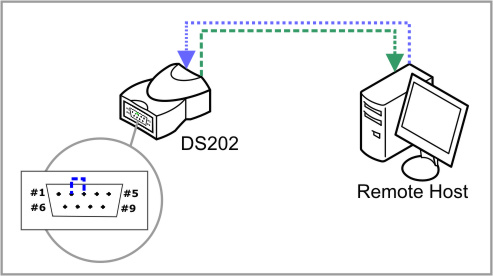 For this setup to work:
•

Connect the DS to the network, and using

DS Manager

, set

RTS/CTS Flow Control

to

Disabled or remote

.
Now, anything you will send will get back to you. Just type, and see what you type on the screen. To confirm that this is indeed a loopback, just disconnect pin #2 from pin #3 on the DS, and you'll no longer see what you type.