All Tibbo Modbus Gateways allow you to perform warm upgrades through the Ethernet using a software utility called the Device Explorer . There are two ways to get the Device Explorer onto your PC:
• By installing it as a standalone utility.
• By installing our Tibbo IDE (TIDE) software, which will also copy the Device Explorer onto your PC.
The installation files can be found here: http://tibbo.com/support/downloads/tide.html .
To perform a warm upgrade using the Device Explorer :
• Download the Modbus Gateway app file (firmware file) to your PC.
• Make sure your Modbus Gateway is connected to the same LAN segment as your Windows PC and that the Ethernet cable plugged into the Gateway is live (the yellow Ethernet Link LED is on).
• Run the Device Explorer . You should see your device in the list of discovered programmable Tibbo devices. If necessary, click Refresh to rescan the network. Notice how the Device Explorer shows the names of loaded apps, and the name of your Gateway's app is modbus_gateway_app .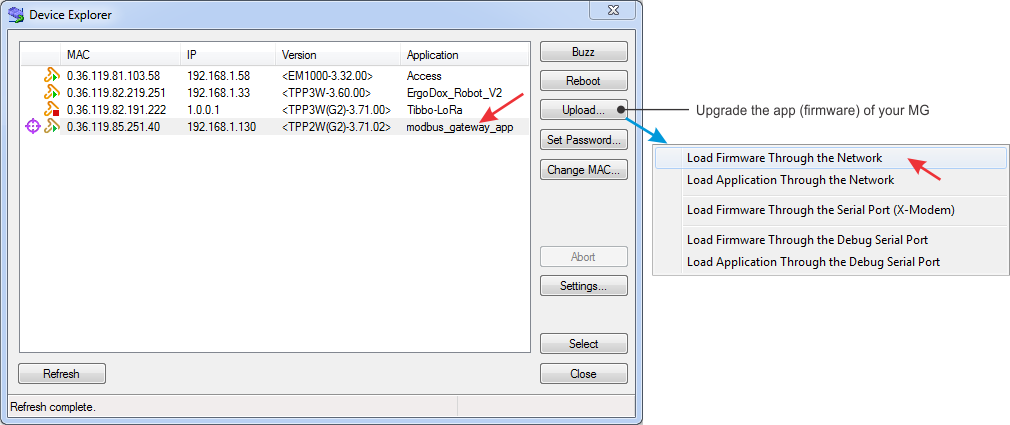 • Click on this device in the list, then click Upload... and select Load Firmware Through the Network .
• Browse to the app file and click Open . The upgrade process should start.