Starting a New Project

To start a new project, select File > New Project.
You will be presented with the New Project dialog. Make selections as shown below.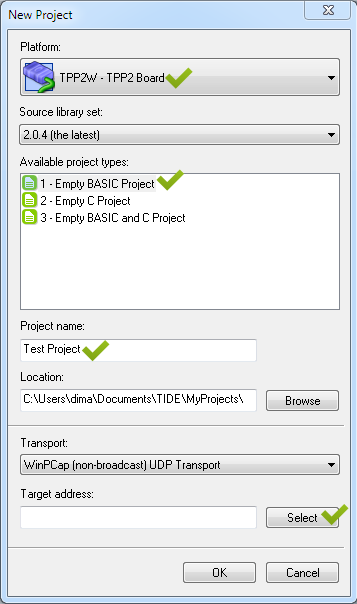 Platform: TPP2W (this is the platform to for the TPS2L) or SIMULATOR if you are going to use the TiOS Simulator.
Available project types: Empty BASIC Project.
Project name: Test Project or TCP Echo or anything else you like.
Target Address: Click Select. You will be presented with Device Explorer.
Setting the Debug Target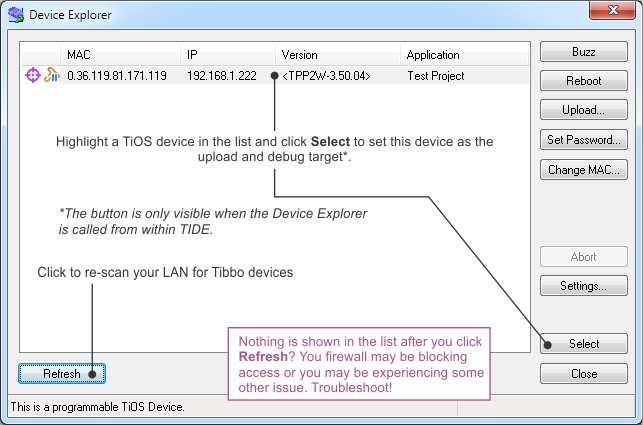 If you only have one programmable Tibbo device on your LAN, then you will only see a single entry in the list.
Single-click on this entry and click Select (alternatively, double-click on the entry).
Your device is now set as the upload and debug target for the current project.

Did you get a Windows firewall message? Were you asked if you want to allow TIDE (or Device Explorer) to communicate over the network?

Make sure to click Yes.
What if your device is not shown in the Device Explorer window? Troubleshoot!