THIS TIBBIT HAS BEEN DEPRECATED
Function:Type A USB port
Form factor: C1
Special needs: [USB]
Power requirements: 5V/10mA (keep in mind that an attached USB device may additionally consume up to 500mA)
See also: #50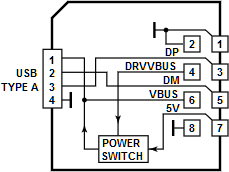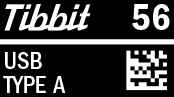 This Tibbit was designed for use with the LTPP3 board, which has now been superseded by the LTPP3(G2) board.
Since USB ports are present on the LTPP3(G2) board itself, this Tibbit is not required on, nor compatible with the LTPP3(G2).
This Tibbit is only supported on Linux-based boards, such as the LTPP3 board.